Testo introduttivo eures EN
EURES
EURES - European employment services is the European network of employment services coordinated by the European Commission. It supports employment through improved worker mobility. It involves public employment centers, trade unions, employers' organizations, other local and national public institutions.
In Italy
The National Coordination Office of the EURES network is set up at Anpal. The Italian EURES network currently consists of over 70 advisers and around 400 assistants located throughout the country.
Contenuto A chi si rivolge EN
Who is it for?
The services of the EURES network focus on job mobility.
The network provides information, advice, guidance and recruitment to those looking for or offering work in Europe and to those who intend to move to another country for work, internships or apprenticeships.
Citizens
resident in the EU, Iceland, Liechtenstein, Norway, Switzerland, available for professional mobility.
Employers
based in the EU, Iceland, Liechtenstein, Norway, Switzerland looking for workers for their company.

Please, scroll down the page to find EURES Advisers in Italy
Contenuto servizi eures EN
Services
Through the European EURES portal you can access free services dedicated to those who already work or to those seeking or offering employment.

Information
Job opportunities in EU countries. Living and working conditions in EU countries (taxation, pensions, health insurance and social security). Post-recruitment support actions, such as language training and integration aid in the destination country.

Assistance
Drafting of job applications and cv. Matching of job vacancies on the EURES portal. Online recruiting events on the European Job Days platform.

Support
Workers, job seekers and employers. Frontier workers and employers in cross-border regions. Specific groups in EURES targeted occupational mobility programs.
Contenuto I progetti coordinati dalla rete italiana EURES presso ANPAL EN
Projects for professional mobility
EURES Targeted Mobility Scheme (EURES TMS)
EURES TMS promotes professional mobility in another EU country, Norway and Iceland.
It provides EU jobseeker(s) and employer with a set of dedicated services to find a job, traineeship or apprenticeship opportunity and to find motivated and qualified workers.
The project is implemented in partnership with of 13 EU Countries represented by EURES offices, national and international public and private bodies, language schools, a University, a representative body, a EU network and the EURES Italy network. It's managed by EURES Italy and financed by EasI (European Programme for Employment and Social Innovation).
It is aimed at:
Candidates
aged at least 18 y.o.
nationals of any of the EU Member States and the EFTA/EEA countries in accordance with the EEA agreement (Iceland and Norway)
or legally resident in a EU Member State, Iceland or Norway.
Employers
businesses or other organisations legally established in the EU Member States or the EFTA/EEA countries in accordance with the EEA agreement (Iceland and Norway), irrespective of the economic sector, with a particular focus on SMEs.
Consult the project fiche
Visit EURES TMS to access the services
Write to us: EURES-TMS@anpal.gov.it
Follow us on Facebook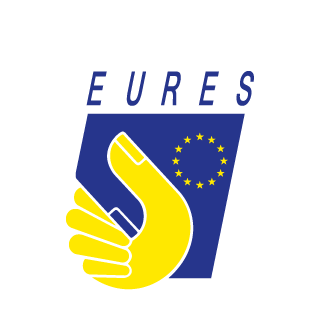 Accordion contatti Eures EN
Find an EURES Adviser in Italy
The service delivery times are indicated for each consultant.
In case of delay or complex requests, the service will be provided within 10 days from the first scheduled deadline.
Accordion Permanent National Board
The EURES permanent national board with social parties – Italy EURES network
The EURES Permanent National Board was established by Anpal Decree n. 50 of 9 March 2022.  It aims to strength cooperation with social parties and to improve cross-border and transnational mobility of workers, in accordance with the EU Regulation 589/2016. The national trade unions Cgil, Cisl, Uil and national employers' organizations Cna, Confagricoltura, Confapi, Confartigianato, Confcommercio, Confcooperative, Confindustria, Legacoop are members of the board. Italy EURES National Coordination Office at Anpal chairs the board.
ANPAL Decree n. 50 of 9 March 2022

Open document Apre nuova finestra
Memorandum of Understanding, approved by the board on 5 April 2022

Open document Apre nuova finestra
Accordion Siti utili - documenti eures EN
Useful websites
Documents
Reference standards
​​Regolamento (UE) 2016/589 del Parlamento e del Consiglio, del 13 aprile 2016, relativo a una rete europea di servizi per l'impiego (EURES), all'accesso dei lavoratori ai servizi di mobilità e a una maggiore integrazione dei mercati del lavoro e che modifica i Regolamenti (UE) n. 492/2011 e (UE) n. 1296/2013.

Vai al documento Apre nuova finestra
Cta Visit the European job days' Platform
CTA Seguici social Eures EN
Eures logo Your Europe - En